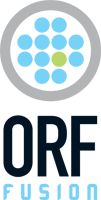 About ORF
ORF is an award-winning email security solution developed by Vamsoft Kft., an independent Hungarian software developer company since 2002. ORF provides a vast range of tools for Microsoft® Exchange and IIS SMTP against spam and other email-borne threats. It is especially suited for multi-language environments and it has a distinguished focus on zero false positive rates, preventing loss of important emails.
ORF is sold to 118 countries around the world. Our clients range from SMBs to enterprises from various industries, including IT companies, legal and financial services, healthcare, Ivy League universities, public and government institutions.
---

About Vamsoft
Vamsoft Kft. is a privately owned company located in Hungary, Europe. The company is part of the Vamsoft portfolio, founded by Gyula Karakas and Dezső Skripecz in 1995.
---
For more information about our company, please contact us or check out our Press Corner.